Our Fitness Suite has everything you need to achieve your fitness goals!
Our 20 x 7 meter pool is available for lane swimming, family fun, and children's swimming lessons!
Gym Term Time Opening Times
Weekdays
6:30am – 8:50am

4:00pm – 10:00pm
Weekends
Sat: 11am – 5pm
Sun: 8am – 5pm
Swimming Term Time Opening Times
Weekdays
6:30am – 8:50am
6:00pm – 10:00pm*
Weekends
Sat: 11am – 5pm
Sun: 8am – 5pm
Please note only half the pool will be
available between 6pm-7pm on Mon,
Weds, Thurs.
Herons Fitness is a fitness and leisure facility located at Branston Community Academy.
New Pool Update 07/11/2023
Our pool reopened on Tuesday the 7 th of November 2023.
As many of you may already know we treated our 50-year-old swimming pool to a full refurbishment. It has been treated to a new boiler, new steps and hand rails, where it was painted and looking a bit sad and patchy it has been fully tiled. Also, while we were at it we retiled and painted the poolside.
A number of improvements have been made to our changing areas, including new kit dryers and fully refurbished automatic shower areas.
On top of this we have extended our opening times so members can enjoy our facilities till 10pm Monday to Friday and rather than closing at 2pm at weekends we now close at 5pm. For a full view of our new opening times please see our gym and swimming pages.
————————————————————————————————————————-
Although we are a small facility we nevertheless have everything you need to achieve your fitness goals. Our fully equipped and fully maintained fitness suite is made up of two sections: Cardiovascular and Free weight training areas. Our CV area boasts some of the best Cybex fitness equipment available, a matted area for abdominal work, stretching, and functional training. Our free weight area includes a large range of Cybex resistance machinery, dumbbells from 2.5kg to 50kg, and a range of bars and plates to ensure you have everything you need to get the most out of your workouts. Our facility is fully air conditioned and you can fill your water bottles with chilled, filtered water from our water dispenser.
If you are completely new to a gym environment all our members are eligible for a free induction at sign up, and free exercise programmes where one of our many qualified instructors will tailor a workout just for you.
Swim members can enjoy unlimited access during our public swimming hours (please check before you swim as term time and holiday hours are often different). If you just want to relax and have some fun with the family come along during one of our family swim sessions. Our pool always has a lifeguard on hand to answer any questions you might have, and of course be ready to help in any way they can. For more information on swimming lessons please visit our swimming lesson page.
Book Classes in Real Time
Members can book classes directly from the app and manage their gym time on the go
Complete with a calorie tracking and workout tracking feature, so you can become your member's dominant fitness app for everything they need to track their health.
Our fitness club app comes with thousands of workout videos, recipes to help you stay fit and healthy at home.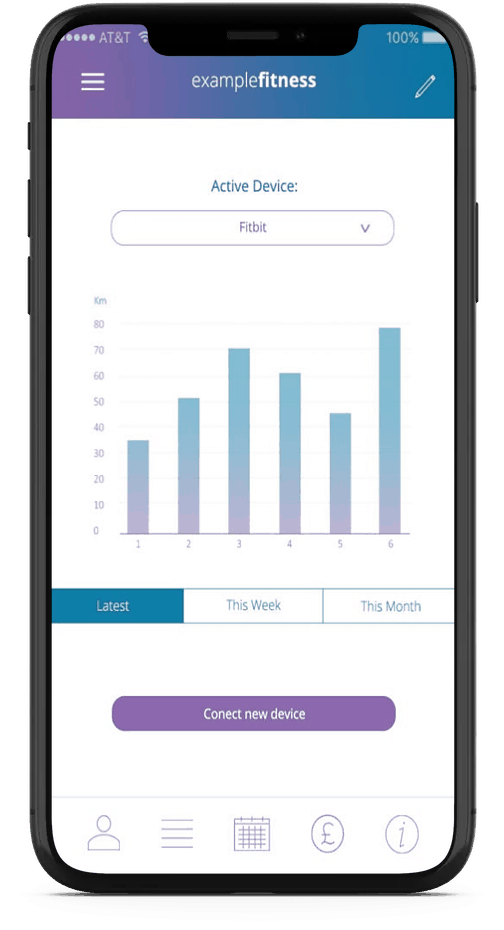 Join us!

It will only take a minute
Herons Fitness
Branston Community Academy
Station Road
Branston
Lincoln
LN4 1LH
enquiries@heronsfitness.co.uk